At the end of this past summer in Milwaukee, Steve and I took a weekend to go to Wisconsin Dells -- "The Waterpark Capital of the World" and I never posted about it. We got busy with moving and then school, and I completely forgot about it until I found the pictures this week! So here's a catch-up post from August.
For those of you who don't know about Wisconsin Dells, it's an amazing city to visit because it's so unique. The entire city is made up of different waterparks, and then there are a few restaurants sprinkled in between. We decided to stay at the Wilderness Resort Park, and we loved it! There are 4 indoor and 4 outdoor parks spanning a total of 600 acres, so it's huge. I didn't have my camera while we were at the parks because I didn't want it to get wet... Luckily, I found a few pictures online of the parks we visited:
One of the most popular rides at the Wilderness Resort is called The Hurricane. It has a large raft (holds up to 4 people) that goes down a dark tunnel before dropping into a large cavern and sliding back and forth. Steve and I went on this ride together, and I was nervous before we sat down. The employee that pushed the raft must have seen my nerves, because she laughingly turned the raft so that I was going down backwards! Let's just say, it was memorable...and terrifying!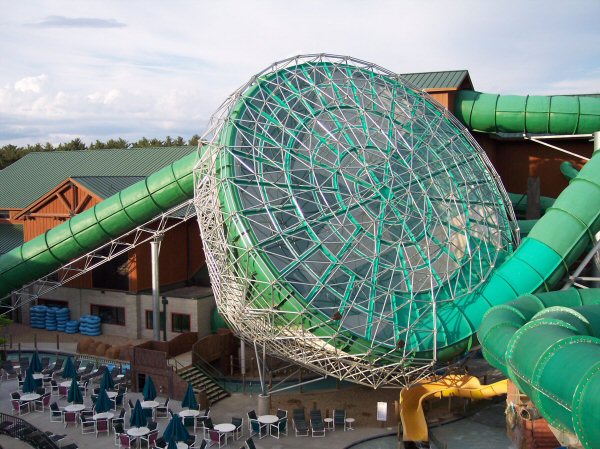 The Hurricane --- Outside View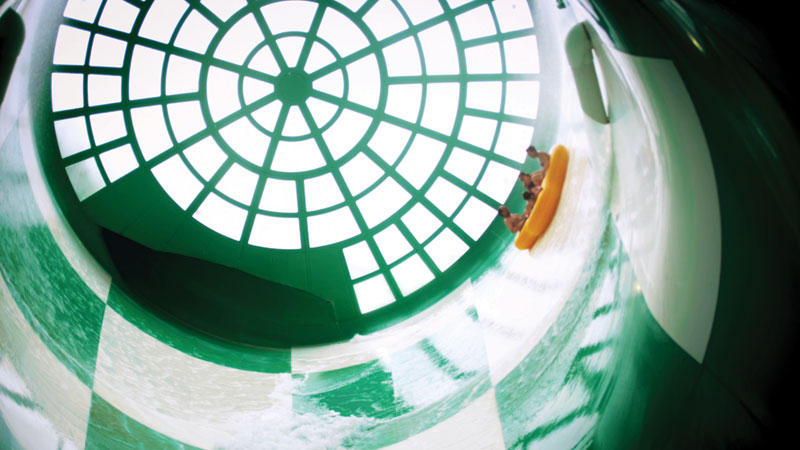 Inside view of the cavern
While we were in Wisconsin Dells, we decided to hit a few other popular places like Pizza Pub, Paul Bunyan's Cook Shanty, a mini golf place, go-karts, and an upside down building! I don't want this post to be super long, so I'll share those pictures in my next post, which should be later this week. Also, I'd just like to say that if any of you have the chance to visit Wisconsin Dells, take it! It's so much fun for people of all ages!